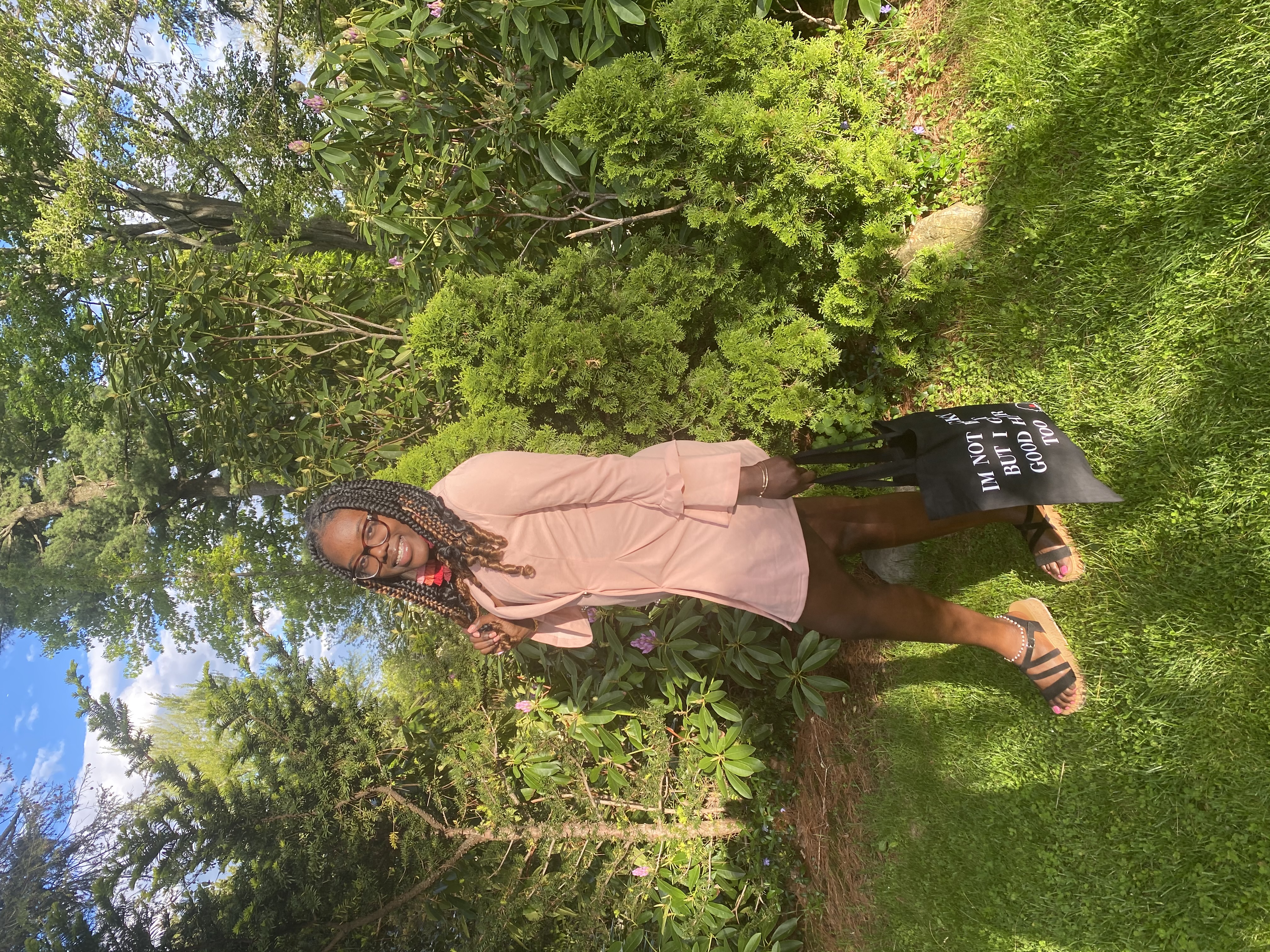 Owner and Hairstylist, Tyler Anderson.
BTS of TTA's photoshoot.


MEET THE FOUNDER AND HAIRSTYLIST
Hey TTAFamily! Welcome to The Tee Affect. My name is Tyler Anderson, Founder and Hair Stylist of TTA and it is a pleasure to tell you a little bit about me. As a young aspiring entrepreneur who's seeking her highest potential by the grace of God, I received my Bachelors of Science in Business Management and am currently pursuing my MBA. I am a natural-born student leader who devotes myself to reaching my highest potential while my academic and professional career helps others do the same. As a natural enthusiast, community builder and aspiring entrepreneur, my mission is to uplift and enhance my community in the most natural aspect fueled with passion, love, and unity.
Speaking of passion, love and unity, my values align with these three qualities. The golden rule is a statement to live by. "Do unto others as you would have them to do unto" was one of the first things I was ever taught at home. Because of the installment of this rule, I am a community advocate. I believe in civil duties, social justice and equality for all. I care about education and I think that knowledge is power. My passion for motivating students and inspiring others is like a flower that I water every day.
I come from a Barbadian mother and a Jamaican father. With the background of both beautiful countries, I am well rounded, well respected, well cultured and most importantly well aware of our birth-given beauty. That's why I created The Tee Affect. To allow individuals to see and flaunt their natural beauty with all the necessary education and tools needed. As you learn more about my brand and I, I hope you enjoy the TTA experience as much as I enjoyed creating it for you, thank you in advance.
With love, Tyler Anderson.